Tournament Competition - Sport Karate
We have a well developed and successful tournament training curriculum. The academy's students have done very well competing on the regional and national circuit. We offer training in fighting, forms, weapons and self-defense competition. The academy boasts many first place winners in both regional and national competition. Private lessons as well as group practice in all aspects of tournament competition are available at the academy. Participation in tournament competition is on a strictly voluntary basis.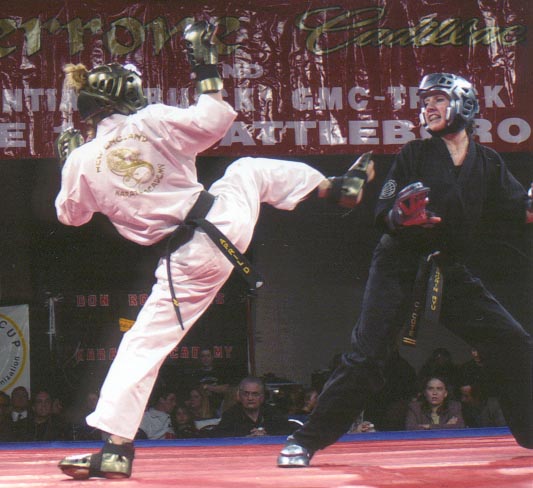 New England Karate Academy champion April "Bad Girl" D'Allessandro kicking over her opponent's
guard at the 2002 Ocean State Grand National Karate Championships.